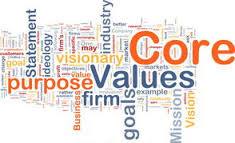 Vision
To advance the recognition of Applied Science Technologists (A.Sc.T.), and Certified Technicians (C.Tech.) by industry, employers, and the citizens of Saskatchewan.
Mission
To serve the public, and protect the environment by promoting the integrity of applied science / engineering technology professionals through a registration process of technical proficiency and a code of ethical conduct for its practitioners.
Values
Professionalism - perform work with due regard for the profession's Code of Ethics and Practice Guidelines.
Service Excellence - perform work to professional standards.
Integrity - respectful, ethical, and honest in all work relationships.
Leadership - practice cooperation, inclusiveness and innovation.
Accountability - practice open, honest, fair and effective communication.
Education - partner with learning institutions and industry to enhance technical education recognized by Technology Professionals Saskatchewan.
Goals
Professional legislation and regulation that protects Saskatchewan's public and environmental interests through mandatory registered professionals, and a definition of practice which utilizes the education, training, and experience of applied science / engineering technology professionals registered in Saskatchewan.
Consistent and universal recognition of technology professionals by employers, governments, other professionals, and regulatory bodies.
To work with educational institutions to ensure academic programs meet the Technology Professionals Saskatchewan registration standards.
Registered professionals of Technology Professionals Saskatchewan are involved as key stakeholders and contributors to public policy in areas in which they have a demonstrated interest and expertise.